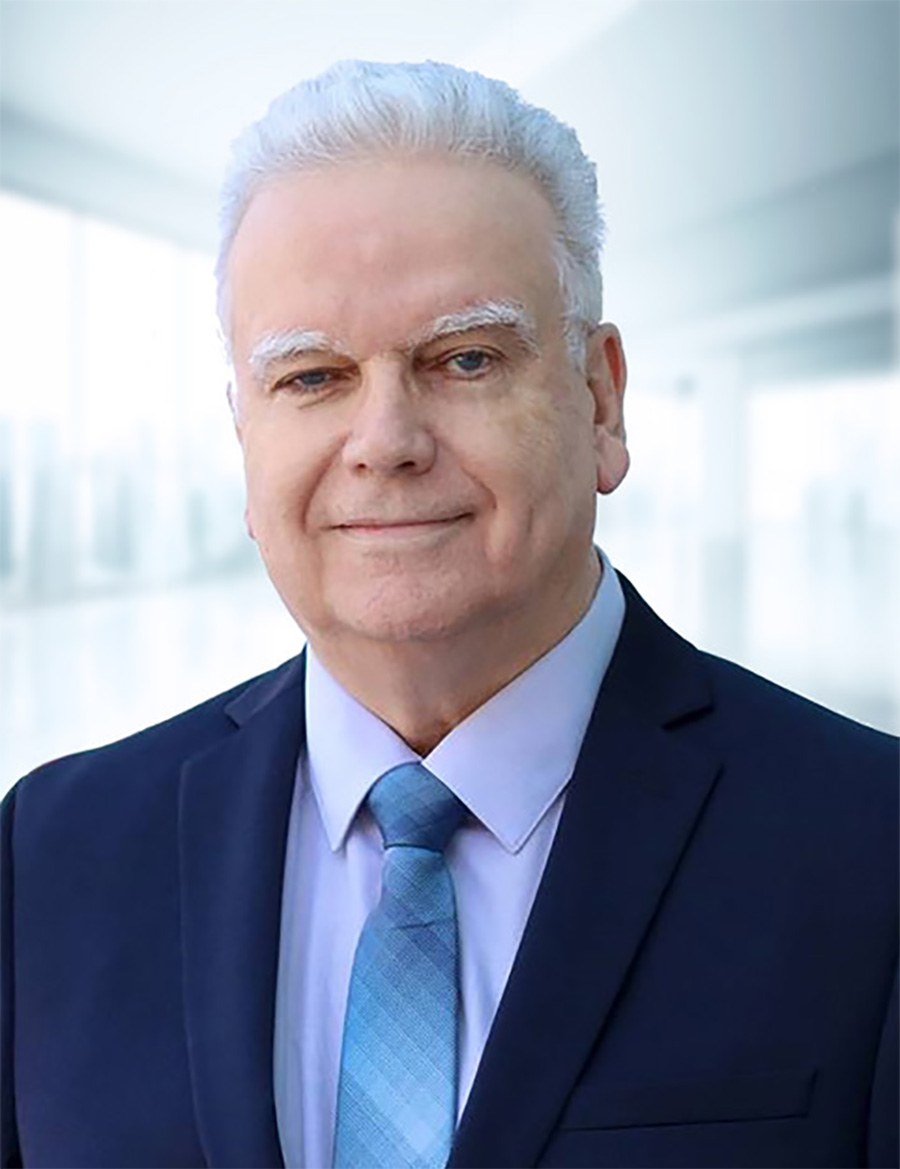 Richard Parkinson, Independent Broker
Languages spoken:
English
Provinces served:
AB, BC, ON, NB, NS, NL, PE
What products can I help you with:
Life Insurance, Disability Insurance, Critical Illness Insurance, Long-Term Care Insurance, Annuities
Richard's background:
After a distinguished career in telecommunications that saw Richard travel the world leading seminars on the technical aspects of telephone networks and the internet, he began his life insurance career in 2003, initially with London Life, and ultimately as an independent broker, contracted with 23 companies, and licensed in 7 provinces. He is known locally as Mr. Spreadsheet for the many innovative Excel spreadsheets he has created, and to which he attributes many insights into the many plans available, not commonly known in the industry.

Personally, he was born and raised in BC, and currently resides in Langley BC, a suburb of Vancouver, with is wife of 49 years, father of three, with two 13 year old grandsons. His main interests are in maths and science, which are surprisingly useful in helping grandsons with their homework, and problem solving. He also loves to talk about computers, and bought his first micro computer, the IMSAI VDP 80 in 1977, and has probably owned over 100 or more since then. He is most proud of his family and the close relationship they have.
What others say about Richard Parkinson:
"Both my wife and I have been impressed with the level of service you have provided as well as the "insurance education". You have been very professional in your conduct.  The few we have dealt with locally really came across as salesmen, whereas your approach seemed to be focused around education first, followed up with working with us to determine what is best, what works for us... much appreciated.
The one comment I've heard from friends is that they couldn't believe I was dealing with someone out of BC (clearly across the country with 3hr time differential) rather than someone locally AND that I found you via an internet search (it was your follow up email that made me enquire).  I expressed to them that it was initially a concern of mine at the beginning, but technology and the level of service clearly made this a non-issue."
Ceasare and Sonya
Ottawa, Ontario
---
"Thanks for your great service. I am very pleased that you not only gave in detail explanation about the insurance, but also some information on things like Estate and Will and importance of those.
You were constantly in touch with me regarding the progress of insurance policy and secured it for me.
 All in all, it was great to do business with you."
Natesh
Fort McMurray, Alberta
---
"It was a pleasure working with you. At all times I felt you were helping me with my purchase. There was no pressure at any time to buy. You were honest, patient and helpful. I will recommend you to anyone thinking of any type of insurance. All my best."
Roxane
Swan Hills, Alberta
---
"Richard, just wanted to tell you thank you for all the information you provided. I really liked the attachments you sent and I will put them to good use. Thank you for understanding my situation and not pressuring me in any way.  I appreciate and respect that. It was nice getting to know you a bit better .... thank you for sharing.
I will definitely be in touch if I decide to make any changes with my insurance. It's obvious that you really care about your clients and want to help them find the best insurance to meet their needs."
Debra,
Ontario
---
"Thank's for your help and excellent service with my life insurance. I appreciate all the work you have put in to get the result I was looking for. Thank's again."
Dean
Tracadie-Sheila, New Brunswick
---
"I recently had my loving wife of 45 years pass away, and one of the first people I called was Richard Parkinson, my life insurance broker, who took over our Transamerica policies when our former agent lost interest in us. Richard helped us get our policies organized, a couple of years ago, and we stayed in touch since.
When you lose a loved one, you tend not to think straight for a while, and also have no idea what to do. I called Richard on a Sunday, Sept. 8, 2013, reached him right away, and he was very quick to arrange to meet with me to advise me on what was needed, and helped me complete the necessary paperwork on Monday Sept. 9th, 2013.
The paperwork was sent into the company on Tuesday Sept. 10th, 2013, and by Thursday September 19th, 2013, Richard delivered the life insurance cheques to me personally. My family and I were very pleased with the attentive service Richard provided us, and highlights the importance of getting to know your life insurance advisor, especially one who is as responsive and caring as Richard. I highly recommend Richard Parkinson as someone you definitely want to talk to."
Victorio Amin
---
"Having found myself in the position of requiring a replacement broker that would put my interest first and foremost; I was most fortunate that my research directed me to you.  Richard, I cannot express my appreciation enough for the time and effort that you expended on me explaining the many options, and for the clear and concise recommendations that you provided.  You made the switch to you hassle free, while improving upon the policy that I previously held.  Once again, I can sleep well knowing that my family is well looked after."
Jon
Ajax Ontario
---
"Thank you for arranging our son's Life Insurance.  We very much enjoyed dealing with you. You made every effort to clarify all aspects of the matter.
We found you to be absolutely on the ball and you directed us to a sound Insurance Company.
We look forward to continuing our relationship over the years to come."
John and William
Burnaby, British Columbia
---
"I am very appreciative of the way you have informed and supported me through the process of choosing a life insurance policy that meets my particular needs. The process could potentially have been confusing and somewhat mystifying. However, you presented the information in a manner that clarified the most important points and made it easier for me to choose among the options. The charts and tables you developed were especially useful to me. Thank you."
Effie
Trout Brook, New Brunswick
---
"Thanks Richard. I will definitely be recommending you to my other diabetic friends.  Thanks for everything."
Sara
Calgary, Alberta
---
"Thank you so much for your telephone call - at my age (82), it's rewarding to be re-assured that we do have, at least, one honest consultant, in the market place.   I was particularly impressed when you recommended a "TFSA" for me, as this is what I was considering. I do have two daughters and 5 grandchildren, and most certainly will keep you in mind for any future insurance needs.  You're honesty reminds me of the show:  "Miracle on 34th Street -  1947", where Chris Kringle (at Macy's), recommended another department store for certain products."
Bob Lumley
---
"I want to reiterate our gratefulness to you for all your guidance and support during the recent purchase of our Life Insurance Policy. Not only did you exhibit superior knowledge and professionalism throughout, but we were very impressed with your consistent and timely follow-ups, as well as the manner in which you took the time to carefully explain all our options and the coverage itself.
Needless to say, it was a great experience for us having selected you as our new Life Insurance Agent, and certainly will not hesitate to share our fabulous experience with anyone we may come across looking for insurance!
Thank you again for such a great Customer Service!"
Memo and Jacqui Moreno,
Ancaster, Ontario
---
"Richard, I am more than happy to recommend you to friends and family as a provider of insurance. I have found that you have gone to great lengths to help me find life insurance despite my temporary immigration status in Canada. I have been impressed by your thorough and highly professional approach. You put together a well-researched letter to support my application and its rationale. I have complete trust that you are motivated in my best interest in this area. Many thanks!"
Dr. Fiona Johnson
---
"In our search for a knowledgeable annuities provider we were referred to Richard, and are delighted with the result. Richard took the time to understand our financial situation, and to determine if an annuity was indeed a good fit from both a risk and timing perspective. Only then did we talk details about annuities, at which point Richard demonstrated a thorough knowledge of both the annuity vehicle itself, and the industry as a whole. We were impressed that we actually had to convince Richard to sell us an annuity at this point in time. His software was able to analyze the returns for various scenarios and types of annuities, and after a few iterations we arrived at a solution that made sense to all of us. During the process we developed enough confidence and - importantly - trust in Richard to invite him to our home to complete the paperwork. We cannot understate the importance of trust when meeting a stranger for the first time to discuss life-altering financial issues. Richard earned that trust through our many phone calls and emails. Thank you, Richard, and we are happy to recommend you to friends and associates."
John and Marcel,
Vancouver, British Columbia
---
"I wanted to thank you for your time & sharing of your professional acumen, re appropriate life insurance coverage for our disabled son.  Your knowledge, coupled with both kindness and sensitivity, regarding our situation, was so very much appreciated; definitely the most positive interactions ever experienced with an "agent".   Your ongoing communication, and effort extended on our son's behalf, is something we will always remember.  Due to the impression you have made, we have referred two acquaintances to you.  We wanted you to know that you made a difference."
Mary Beth
---
"I've known Richard for more than 14 years professionally and personally and there is no one better that I can rely on for professional advice.   He has proven over the years to be a solid individual who can be relied on to provide a client, namely myself, truthful information that is in the best interest of the client.  In short, a Diamond in the rough.
Very computer literate, with a historically deep electrical background when it comes to computers. On the personal side, he encouraged my purchase of a computer at a time it was the furthest from my mind, and then remained in the background as a friend, whenever I needed support and useful advice.
As an investment adviser, he has amazed at the spontaneous creation of spread sheets, to illustrate answers to my questions. Seeing is believing and he illustrated the proof behind his advice.
Since I don't make decisions easily without first seeing information in writing - since today's decisions will eventually be borne out in the future, good or bad - those spread sheets have been invaluable. (I believe this talent is what makes Richard the best at what he does).
Over time I have learned of his numerous contacts in the industry, which gives me the advantage of having access to information that someone else may not be able to provide.
In the course of his professional role with me, he proved open to satisfying any question I had, whether he already knew it or had to research it to get back to me later.
In the course of my questions, I noted that he thinks well on his feet and must be very knowledgeable in his field to be able to do so.
He is unusual, in that he is very independent of thought, always available and I've noticed he does not punch a clock.
 A key attribute is his conscientiousness. If he feels he can do better with an answer, he'll get back to me later after getting more information.
There is no one I trust more than Richard; He is level headed and sound emotionally.  There is no ego involved, as I have experienced with others.
Courteous, friendly but remains respectfully professional in our many dealings over 10 years."
Yours truly,
Ken Bailey
---
"Richard Parkinson was a pleasure to do business with...knowledge, friendly and human.  He made us feel comfortable right away and we knew we were in good hands.  Purchasing a life insurance policy isn't exactly fun, but he helped make it a painless experience."
Garett
---
"My wife and I have used the services of a few life insurance brokers in the past. Definitely, Richard has provided outstanding service by always being available, professional, patient, transparent, knowledgeable, open minded, being focused 100% on the customers satisfaction. We were quite impressed by him! We would recommend him to anyone that is looking for a professional, energetic, highly skilled and informed life insurance broker!
Thank you Richard, one more time! You are the best!"
Dan G.
---
"Richard offers very professional service assuring his client's needs are met beyond expectation.
Having a pre-existing medical condition, Richard polled a few companies in advance to get an idea if I would qualify for insurance and what rate I could expect.
He made himself available at all times and from the many emails and telephone calls we had he gave me all the information I could ask for, including tables and charts to compare the cost of insurance from different companies.
This reassured me to know I was getting the best policy for the best rate.
Thanks Richard for all your help."
Kevin M
Quispamsis, New Brunswick
---
"I would like to thank you for your advice and prompt implementation of our corporate insurance needs. Good old fashion customer service and going the extra mile seems to be a thing of the past. This is certainly not the case with you! You have provided us with a courteous and diligent service, valuable recommendations and timely follow up.  We will definitely use your excellent services in the future."
Iwona Kozak, President
Holistic Brands Corporation
---
"When I needed some term insurance I first looked to the web for a so-called "instant quote". I wasn't expecting much, but the process bumped me to Richard Parkinson. I had some rather complex needs, and happened to be travelling at the time. Richard was incredibly helpful, both in explaining all the various options, and in dealing with me long-distance. Happily, I was able to get an even lower rate that he expected. I can't recommend Richard more highly!"
Jonathan
---
"Richard has handled my mum's life insurance professionally and kindly since the first day my mum first contacted him.  Setting up my mum's policy was smooth and quick, with no errors or problems whatsoever.  When mum advised him in early 2016, that her cancer was considered terminal, he was able to have $50,000 of her policy provided to her as an early terminal illness benefit, which provided my mother with some much needed peace of mind and to do some things she would otherwise not have been able to do.
When my mum passed away in October 2016 Richard stepped up and ensured the policy was paid out quickly, taking over all conversation with the insurance company on my behalf.  Richard has always stepped in when needed, and kept in touch between the start and end of my mum's policy.  I would recommend Richard to anyone in the lower mainland looking to start or add to their life insurance policy.  Thank you, Richard, for your support and kind professionalism from the beginning to the end."
Diane Todd
Contact Richard Parkinson
Important:
By submitting this form, you confirm that your contact data is correct.
Where we are located:
We are located at: Langley, British Columbia, Canada
Publications with my contribution: